Welcome To
Honda of Indian Trail
About Us
So you're trying to find the right dealership to take your business to and you're wondering what about us makes us different. Well, that's kind of a big question. We do a lot that most dealerships don't, like feature a knowledgeable team made up of Honda experts who believe in honesty and transparency over pushy sales tactics. It could be all of the bonuses we give you whenever you buy a new or certified used car. Maybe it's our killer team of technicians who actually know what they're talking about and can handle whatever job you throw at them. There are a bunch of reasons why we are not your average dealership. Need more? Here are a few!
We Know Hondas
They don't call us experts for nothing. Everyone in every department is an expert in their field. Our sales team and consultants have worked with Hondas for years and know all there is to know about the brand, new and old. Whether you're looking for a brand new Honda or one of our used models, they can help you out. In our finance department, these money experts have seen everything under the sun, so there is nothing you can tell them that will surprise them. Whatever your situation is, they'll help you out. And our parts and service team is second to none. They understand Hondas inside and out. If you are having an issue with yours or just need regular maintenance, they will take good care of you.
We'll Take Care of You
Most places just give you a new car and that's about it. At Honda of Indian Trail, we give you quite a bit more. From the moment you drive off with your new Honda till you trade it in or sell it, you are covered by our exclusive lifetime warranty. This warranty covers you for unlimited time and miles and helps reduce the cost of stuff like maintenance visits. Plus, our certified used cars also come with a bunch of benefits as well, including a warranty and more! So whether you're a new customer or have been driving our cars for a while, we've got you covered!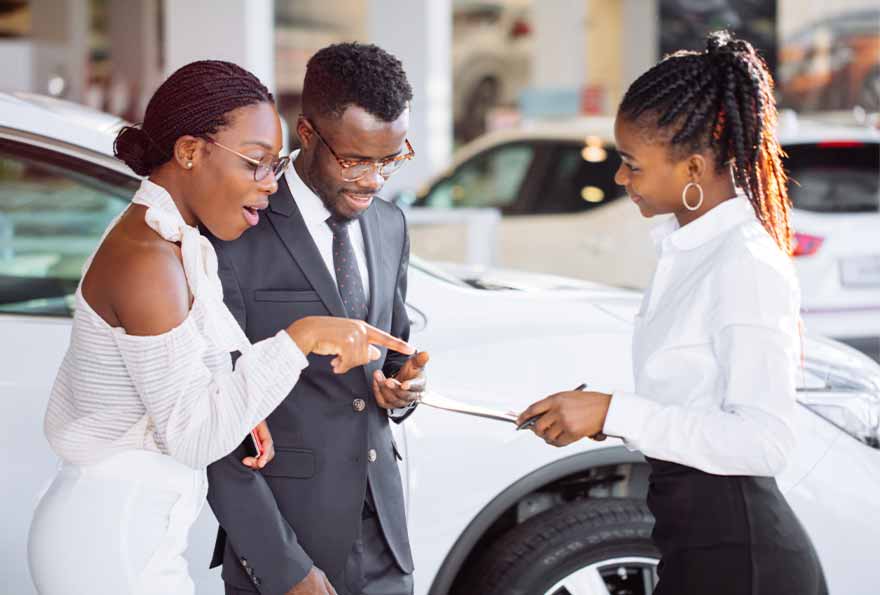 You Know You Better Than Us
A lot of dealerships are just waiting to pounce on you the moment you walk onto their lot. It can be really annoying, let alone deter anyone from actually going out in the first place just thinking about it. At Honda of Indian Trail, we don't do that. That's right, our sales team are not those stereotypical helicopter salesmen who push and pressure you into buying a car that you don't actually want until you either cave or leave. We are here solely to help you find the car that you want. You know yourself better than anyone, so why should we assume we know what you're looking for? If you have any questions about any of our new or used Hondas, we'll be more than happy to help you. And if you need our recommendations, of course, we will provide them. But we will never pressure you into a sale.
Find Your Reason
There are a bunch of reasons why we are the go-to choice for people around Indian Trail. What's yours? Maybe you don't have one yet. In that case, come on down to Honda of Indian Trail on US-74, just up the street from the Sweet Onion Flea Market. Our teams are ready and waiting to help you with whatever you need. All you have to do is show up and ask! Check out our current specials, get pre-approved for financing, and scroll through our new and used inventories all online, and come see us when you're ready!